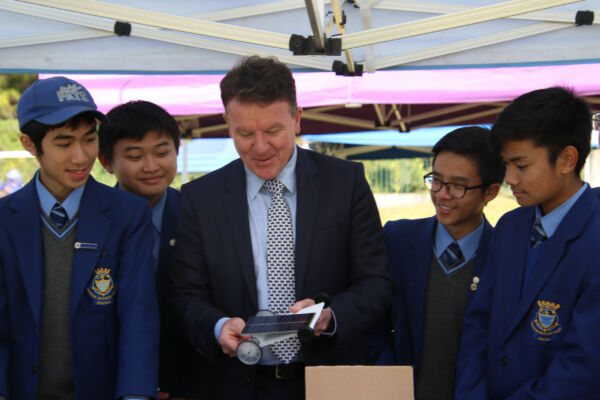 Patrician Brothers' College Fairfield students embraced a stellar opportunity to build their mentoring and problem-solving skills in a multi-school Solar Car Challenge.
The college hosted a race day after 22 of its Year 10 iSTEM students mentored pupils from four Sydney Catholic primary schools to design and build a car using solar power that can follow a 20-metre track of plastic conduit.
Students raced their vehicles in the regional Science, Technology, Engineering, and Mathematics (STEM) initiative ahead of the University of NSW's Sunsprint Challenge. 
The challenge asked students to examine the factors that affect the speed of a solar car in two-hour sessions across 10 weeks.
"Students appreciated how the disciplines of Science,Technology, Engineering and Mathematics are integrated in design" – Siran Galeb
Patrician Brothers' STEM Coordinator Siran Galeb said students were introduced to the challenge with trivia on types of energy and renewable and non-renewable energy sources.
Students built cars from an advanced kit of materials comprised of a solar module, motor, gears, wheels, corflute chassis and additional circuit components.
They tested and evaluated their initial car designs in a trial race.